Stainless Steel Pneumatic Powered 2 Way Diverter valve
Product Detail
Product Tags
·Applicable Field: Food, feed, chemical, storage and transportation industries or fields
·Applicable Material:powder, particles, etc.
·Function:Reversing and reversing during pneumatic conveying
·Performance characteristics:cylinder drive, valve body arc optimization, bi-directional bearing arrangement, SF seal combination, 120-degree reverse position, nested nut flange, side cover design, easy disassembly
·Patent No.:  201420016639.4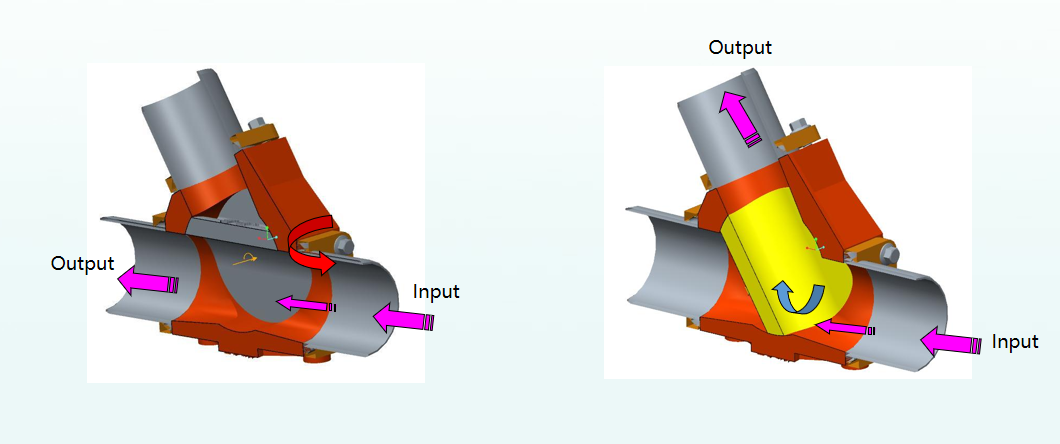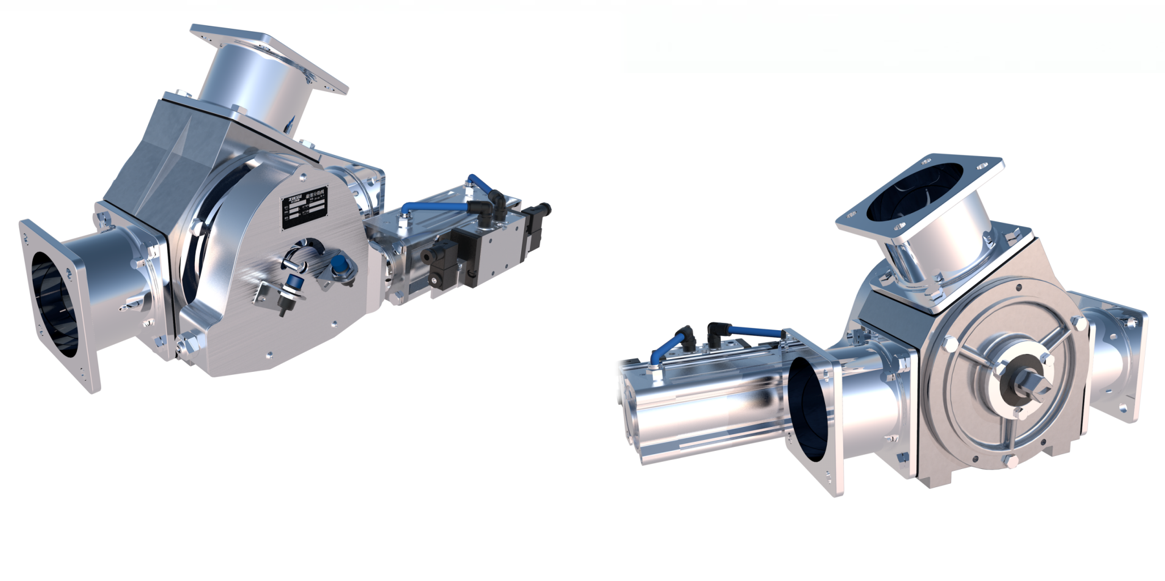 Automatic self cleaning rotary airlock valve, we also call it Intelligent spray cleaning rotary airlock valve, same as the ordinary rotary airlock valves, it can ensure the stable pressure of the conveying system during pneumatic conveying and unloading. In addition, It can be set to clean the rotor and the inside of the rotary valve according to the different use environment, so as to prevent the adhesion and deposition of materials, so as to prevent the rotary valve from clogging. Improve the production efficiency.
ZILI 2-way reversing valve is designed for pneumatic conveying to change the conveying direction. The product can achieve two-in and one-out, or one-in and two-out.
Regarding the plug reversing valve, we provide three drive modes: manual, electric, pneumatic, and three drive modes, which make the product more convenient to use.
The stainless steel two-way diverter valve is suitable for food, pharmaceutical, chemical and other industries.
Q1. What are your advantages  ?
A1.Our pneumatic powered diveter valves fixed with SKF Bearings, ISO 600-3 nodular cast iron material, and professional design with our own patents. Since we are manufacturer, we have our own supply chain and quality control system. So we can provide competitive price as well as good quality.
Q2. What kind of payment terms and transportation do you accept ?
A2. We accept payment through Alibaba, TT, LC etc. Air transportation and sea transportation are available.
Q: Can you list some of the corporate customers you cooperate with ?
A: Yes, we are We are well-known in the domestic air shutter and two-way valve industries. The companies we cooperate with are beneficial to Yi Kerry, COFCO and so on.
Q: How about your after sales service ?
A:We provide one year warranty, If there is a failure during the warranty period, we will send out the faulty accessories free of charge and guide customers to install them online. If the fault is serious, we can replace the new equipment.
---
---
Write your message here and send it to us